All OUR Males have the necessary genetic testing prior to use in our breeding program. All documentation is posted within the statistical tables below or can be acquired with request.

- no less than CERF yearly, OFA, HSF4, MDR1, and PRA.
We feel this is paramount in any breeding program!


Battlefield's Cinnamon Toast Crunch
"Cinnamon"
Miniature American Shepherd

AKC DN
3
4
2
0
5
8
0
1
| | |
| --- | --- |
| | |
| DOB | |
| Height | |
| Weight | |
| Color Coat | |
| Eye Color | |
Characteristics:




Cinny is a wonderful boy! He has the temperment of Job and willing to do anything for his owner. He is extremely lovable.

He is wonderful and gentle with cats, kids, and other dogs. He is a wonderfully gentle daddy to his puppies.



He is extremely strong and moves like the wind. His coat is a working coat and doesn't have a heavy undercoat making shedding manageable.



He has a wonderful head, earset, and level topline. He self stacks himself. But due to his tail being too long, he will not be in a show ring.



He is our second dog at Battlefield Aussies, and can say, he has the best temperment than any dog I have known.




Battlefield's Mason Dixon
"Mason"
Miniature American Shepherd
AKC DN34087601
| | |
| --- | --- |
| | |
| DOB | |
| Height | |
| Weight | |
| Color Coat | |
| Eye Color | |
Mason is our HOMEGROWN mini.
He is fierce and will hold the line when it comes to someone approaching his mommy without a greeting. He is great with kids, cats, and other dogs. He loves a ball and retrieves when thrown. Very obedient, but still a little taken back by strangers at first.
Mason moves beautifully with a moderate gait (he runs with me), has a balanced head, good earset, and level topline! HE is our future style to our MAS type line.
Even at 15", he mixes brains with brawn!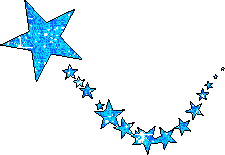 "Isn't an invisible line that divides, but an invisible force that UNITES!"
Cousin to Abby's Place Golden Heart Sterling of Fullerton. We love our Southern Cross line and LOVE DORY AND JOHN ERICKSON!


normal yearly


Hips: Good
Elbow: Normal


Permanent OFA

Battlefield's Saved by a Kiss




"Goo"



Miniature American Shepherd

AKC DN34087603

Little Mr. Goo is

a mighty little boy. Don't let the size fool you. His ears are standing up not because he is at fault, but he is extremely alert and has a animate personality! We are considering Goo as one of the Juniors' dogs for my boys.
Goo has a well balanced front and rear and has a moderate gait which is nice to watch run. He is well proportioned, and has a wonderful coat. He is Mason's brother, so we see a lot of his balance that his brother has in him.
He is small and can self stack while holding attention on a tiny little kibble. What he would do for a treat is amazing. He is my little baby, so he could do nothing wrong in my eyes....almost.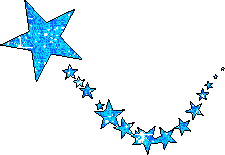 Battlefield's Chip off the Old Man's Block




"Chip"



Miniature American Shepherd
OUR LITTLE MAN! He is a BRED BY BATTLEFIELD DOG!
We are proud of this boy. He will be coming home soon. He is gorgeous in ever way!

Chip is a homegrown puppy from Battlefield Aussies. He and Sunny were the pick of the litter to keep when whelped at our house. We purchased Safari in June 2011. We later asked to have Chip's dam, Safari, to be bred to our favorite dog, Tank. However, even though Tank had been bred to her, Ty which is a harlequin red merle, and additional dog was also bred with her. Therefore, the litter was dual sired by the stud owner. We have DNA documentation to prove Chip is Ty's offspring.
Chip is my little cutie that amazes me with his talents. He love to do activities that shows how he moves as well as keeping all the girls in line. When let out in the morning, this boy herds my aussie, Chai, and prevents her from "going back to the deck" for morning eats. After she gets tired of the "chase", Chip gives her a break and lets her run on.

Chip is very obedient. He comes when called and follows when told. Chip would do great on a ranch herding animals as well as participating in obedience and performance events. He also would do great in conformation if he would enjoy the leash. He is a leash off kind of boy, so getting him to think about the conformation ring on a leash.....not sure he wants that!
There isn't a person yet that he hasn't warmed up to! Tim takes him to his office, and every female in that office LOVE to pet his head. They just can't get enough of our wonderful creation from Safari and Ty from his very type head to his multi-colored red merle coat that is a signature of his father.
"Harlequin" is a modifier of the base coat and not a coat color. Therefore, Chip is a red merle an accepted color coat for our breed.
| | |
| --- | --- |
| Physical Statistics | |
| DOB | |
| Height | |
| Weight | |
| Coat Color | |
| Eyes | |
| Bite | |
| | |
| --- | --- |
| Testing STATISTICS | |
| PRA | |
| | |
| EYE CERF - 10 weeks & Oct '12 | |
| MDR1 | |
| | |